Multicultural Senior Wellness Fair – March 23, 2018

An informational fair providing a variety of resources for older adults and their families.  In addition, there are free health screenings for older adults and presentations on health related topics.  We have interpreters at the fair to assist older adults with language barriers.  There are healthy snacks for the participants along with the opportunity to win door prizes.  Around 200 guests come to the wellness fair each year.
Thank you to our 2018 Main Event Sponsor: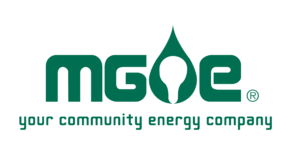 Thank you to our 2018 Event Sponsors:
---
Black Tie Bingo – April 19, 2018

A formal night at the Maple Bluff County Club attended by 130 people to play bingo. There are appetizers, a cash bar, $100 cash prize for each game, as well as a silent auction. We play 10 games of bingo, and also have door prizes given out between each game.
Advance ticket sales are closed for 2018. See you next year!
Thank you to our 2018 Bronze Sponsors:

---
Volunteer Appreciation Luncheon – May 8, 2018

NESCO's opportunity to thank our volunteers who donate their time and talents throughout the course of the year.  There is entertainment along with a free meal for the volunteers to enjoy.
Thank you to our 2018 Silver Sponsor:
---
Summer Concert Series – June 11, 25, and July 9, 16, 23, 30, 2018

A community event for all ages on Monday evenings in June and July.  This event brings together older adults, families, and local residents and provides them with an opportunity to enjoy free, high quality musical entertainment. Over 2,500 people come to enjoy this music each year.  Thank you to our sponsors Oak Park Place, Kollath CPS's, Evjue Foundation, Dane Arts – with additional funds from Endres Mfg company foundation, The W. Jerome Frautschi Foundation and the Pleasant T Rowland Foundation, and Madison Arts Commission!
---
Come Together Party – August 28, 2018

An event to bring together 125 of our African American and Latinx program participants for a night of entertainment, food, and learning about one another's cultures.  One goal of our cultural diversity programs is to reduce isolation by identifying barriers that prevent Latinx and African American older adults from accessing community services and assists in removing these obstacles.
---
AppleFest – September 27 – 29, 2018

NESCO's biggest fundraiser of the year. The day includes raffles/drawings, live music and dance performances, a used book/CD/DVD sale, a carnival, apples for sale, bake sale, and a fully loaded snack bar. It is a community-supported event attended by over 1,500 people of all ages.
---
Contact:
Interested in volunteering for one of our Special Events? Click here to view upcoming opportunities.
Are you an organization or group interested in becoming one of our event sponsors and would like more information about our sponsorship packages?
Do you have feedback or any suggestions about improving one of our Special Events?
Have further questions or would like more information about upcoming events?
Please e-mail the Special Events & Volunteer Coordinator, Larry Jolón, or call him at (608) 243-5252 x 204.